Philips Respironics has announced a voluntary recall for specific Medical Devices.
For information on the Recall Notice issued by Philips along with a list of affected devices,
Please visit: philips.com/src-update or call:  (877) 907-7508
Welcome!
Health Technology Resources is a local home medical equipment company dedicated to partnering with our customers and referral sources to provide the best quality of care.  Our staff of over 15 employees and our convenient location was carefully selected so that we can take care of your home medical equipment needs.

Health Technology Resources is able to make decisions quickly, and we are always available to take care of special requests.  We have always dedicated ourselves to being contributing members of the communities we serve, including contributing financially to local charities, providing equipment to indigent patients and serving on boards and committees of non-profit organizations.

What we ask of our customers and referral sources is to call Health Technology Resources and let us show you how we are different.  We firmly believe that the difference will be noticeable and that you will be glad that you made the call.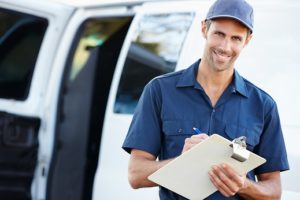 Helpful & Professional Staff
We Deliver In A Timely Manner

Everyone at HTS is extremely helpful when I call. They send new equipment for my CPAP same day that I order, and are also helpful in advising on which masks to try to use along with my machine. They also provide any billing detail I ask for which comes in handy with getting expenses on my flexible spending account approved. Very happy with all of their service!
Ryan White

I've had central and obstructive sleep apnea for the last 8 years. During that time HTR has provided me with state of the art bi-pap and oxygen machines. The service provided by operations manager Eric and his assistant Jennifer has been off the grid. I would never think of leaving them. They are Godsends, and if you have a chance of using HTR you won't be disappointed.
John James

Claudia was GREAT. Very helpful …set up my CPAP machine and went through all the procedures including cleaning etc…Very satisfied. Pricing was similar to other places including online options
Elia Galam

These guys were great. I have a larger than normal head, and we had a hard time finding headgear that would fit me. They were really patient with the problems of getting me started in CPAP therapy. I would definitely use them again.
Brett B